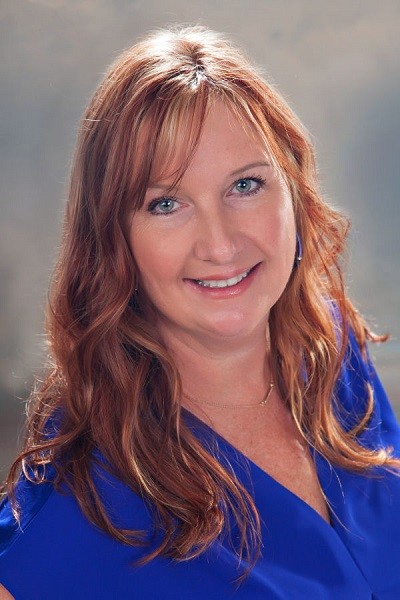 Amy Valerius
Ballet, Lyrical, Legends Team
Amy has been teaching dance for 28 years. Formerly from Minnesota, Amy moved down to Florida in 2004 and has been a part of the Robin Dawn family for the past 15 years. She graduated from the University Of Minnesota with a double major in Dance and Kinesiology. She has worked with competitive dancers for the past 26 years with much success. Amy choreographs and rehearses the Legend competition team. Amy has won numerous choreography awards, while her students have been acknowledged with many high point awards in both regional and national competitions. She has had the pleasure to watch many of her dancers continue on to a professional dance career. While Amy enjoys sharing her love of dance with her students and watching them grow as dancers, she is proud of the amazing human beings they become with the life skills they learn in dance class. Amy is also the dance teacher at North Fort Myers High School. Amy lives in Punta Gorda, and has a 21 year old daughter and an 18 year old son.
Jennifer Pertner
Jazz, Tap, Spotlights, Legends Team
Jennifer was born and raised in Cape Coral, Fl. She began dancing with Robin Dawn when she was 3 years old and has taught with Robin since 1993. She choreographs and instructs the Petite Legends and Spotlights Competition Teams. Jennifer graduated from Florida Gulf Coast University with a Bachelor's Degree in Elementary Education. She is certified through Dance Masters of America in Tap and Jazz. Jennifer loves sharing her passion of dance with children and watching them grow through dance. Jennifer and her husband, Don, have a son, Derek, born April 2010. In her spare time, she enjoys traveling and finding new adventures with her family.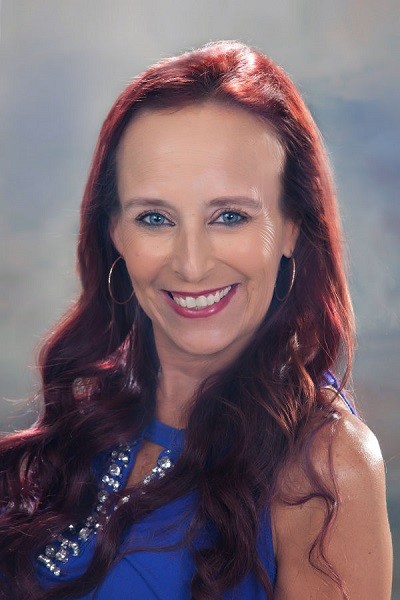 Sonya Reichenbach
Acro, Aerial, Contortion, Circus Arts, Tiny Tots
Sonya has over 25 years of teaching experience. She has been certified in jazz and acrobatics through Dance Masters of America. Sonya loves traveling to LA and various conventions to keep up with the ever-changing dance styles. Sonya's main focus as a teacher is to see make sure each child receives proper training and encouraging them to strive to meet their fullest potential.
Charity Molloy
Jazz, Lyrical, Leaps & Turns, Performance Team
Charity began her dance training at the age of three. She trained predominately under the direction of Kim Hall and Amy Rhoda-Taylor. Additionally she trained and took classes from dance legends such as Jackie Sleight, Frank Hatchett, Roland Dupree, Joe Tremaine, and Mia Michaels. She has been teaching dance for 26 years in the genres of Tap, Jazz, Musical Theater, Ballet, Lyrical, Contemporary, Acrobatics, and Pre-School combination classes. She has choreographed, as part of a studio as well as free-lance, for individuals for competitions, auditions, performances, and beauty pageants as well as for theater companies, middle school and high school dance teams and show choirs. Charity taught at the Heidelberg School of the
Arts in Germany for three years and was the director of the Tap and Jazz programs there. She also taught at various youth services in Germany throughout Mannheim, Worms, and Heidelberg. Charity taught for Kim Hall's School of Dance in Brandon, Florida, the studio where she grew up and received her training. There she was the co-director of the competition team, ILLUSIONS, until her move to Fort Myers. Charity danced professionally for Walt Disney World in the theme parks, parades, hotels, and various shows. She also worked for Walt Disney World performing as Cinderella, Sleeping Beauty, Ariel and Snow White. Additionally, Charity danced with the Heidelberg Ballet in Heidelberg, Germany. Charity has choreographed numerous stage shows including Cabaret, A Funny Thing Happened on the Way to the Forum, Bye Bye Birdie, Grease, Annie Get Your Gun, Oliver, and Anything Goes. Through her dance career she has been awarded the "Dancer of the Year" award, "Leadership" award, and various choreography awards. Charity is honored to now be a part of the Robin Dawn Academy faculty and is blessed every day that that dance is a part of her life.
Jessica Rhea
Get Fit! Cardio
Jessica is a product of Robin Dawn Academy training herself. She danced and competed with RDA for ten years! Her daughter just graduated and is also an RDA alumni now! After graduating from the University of Florida with a Master's Degree in Education, Jessica returned to Cape Coral to begin her professional career, first in the public school system and now at Florida Gulf Coast University, where she holds the position of Director of Community Engagement. Jessica never lost her passion for dance and over the years has used her skills to choreograph routines for programs through the City of Cape Coral, local schools and McGregor Baptist Church. She recently became certified by the National Exercise Trainer Association to combine her love of dancing, teaching and fitness. She is excited to offer this new class at the studio and hopes others are excited to "Get Fit" too!
Dawn Marie O'Donnell
Mommy & Me, Princess Ballet, Tiny Tots, Minis, Ballet
Dawn-Marie began her formal dance and cheer training at the age of 7. She immediately found her love and passion! At age 10, she began performing with the Canessa Dance Company. She quickly progressed, and by age 12, she landed her first professional role as Baby June in the musical theater production of Gypsy at the Giodarno Starlight Dinner Theater. By her 15th birthday, she was teaching dance classes of her own at local dance studios in eastern Massachusetts. She continued training, teaching, and performing in voice, dance, and theater throughout her high school years in the North Shore/Boston area. She landed lead roles in Auntie Mane, Joseph and the Amazing Technicolor Dreamcoat, and starred as Dolly in Hello Dolly.
At the same time, she took classes at renowned dance studios in Boston, including Jeanette Neil's, the Boston Ballet, Gene Murray's, Windhover Center for the Performing Arts, and was a company dancer with the Creative Dance Company. She received her formal adult training at the Boston Conservatory of Music, with a double major in Musical Theater and Dance, and landed the role of Maggie in A Chorus Line there. She continued performing in numerous musicals and with dance troupes across the Boston area, performing in such roles as Bonnie in Anything Goes, Elizabeth in Frankenstein the Musical, a lead cast member of Murder Mystery Dinner Theater, a vocalist in a jazz quartet, and then becoming an NFL cheerleader for the New  England Patriots by the age of 23. She spent 3 amazing seasons with the New England Patriots. Her most memorable moments were cheering in Superbowl XXXI, and singing the National Anthem in Foxboro Stadium.
Although tap has always been her first love, she has extensive dance training in jazz, ballet, pointe, modern, ballroom, hip hop, and cheer. Her love for performing has only grown over the years, and when she moved to Fort Myers in 2001 with her family, Dawn-Marie decided to focus more on our littlest dancers, such as her daughters, Michayla and Michenzie. She completed her Assistant Preschool Teaching Certification and became a preschool P.E. teacher, developing her own dance curriculum that was imaginative, fun, energetic, and that worked on both gross- and fine-motor skills. This curriculum inspired the tiniest dancers to want to keep dancing, and furthered their passion for dance.
Dawn-Marie has 33 years of instructional experience, 18 of which were spent specializing in teaching young dancers. She has taught her curriculum in 15 different local preschools over the past 10 years, and spent 6 years coaching competitive cheerleading. All the while, she has never lost her passion for studio teaching. She has a gift for inspiring our tiny dancers, and she loves our dance family so much that she now travels back and forth from Tennessee to Florida to teach for us. Dawn absolutely loves being a teacher at Robin Dawn Academy!
Angela Rosenberg
Ballet
Angela Rae Rosenberg has been teaching dance for 20 years. She started dancing at a very young age and was assisting and teaching by the age of 15 while going to school at Cypress Lake Center for the Arts. At Cypress Lake Center for the Arts in her senior year she was the lead in the ballet, Don Quixote, and graduated high school with honors. Angela then went off to college where she started her college dance career in Miami at New World School of the Arts, but after a knee injury she chose to continue her dance education on scholarship at Florida School of the arts. While there she earned her A.S. in Dance Studio Management. After graduation Angela performed with Ellie Potts Barrett and Voci Dance, a modern dance company based in Central Florida. In 2008 she decided to continue her education at Florida Gulf Coast University where she fulfilled a lifelong dream of becoming an elementary school teacher. She graduated in 2010 and quickly was hired at San Carlos Elementary School where she taught 1st grade and started their after school performance dance team! While teaching at SCPE she married her college sweetheart, Evan, and started a family. With the birth of her first son, Emery, in 2013 she quickly became an advocate of children with special needs and individuals with Down Syndrome. She fell passionately in love with an organization based in Chicago, GiGi's Playhouse, and worked diligently to bring one here to SWFL. This summer they celebrated their 2nd anniversary and Angela proudly calls this her greatest accomplishment beyond her family! Angela is now the mom to 3 very busy boys, Emery, Levi, and baby Ezra. She is also a special needs and inclusion advocate, a wife, daughter, and dance teacher here at Robin Dawn Academy. Angela can't wait to take part in your child's dance education, where she believe dance in is just part of the education you gain when learning to dance!
Lisa Heggendorn
Ballet
Lisa is a native of Switzerland who began her studies at a young age at the Maria Gorkin Academy of Classical Ballet, as well as the Ballet Opera House Basel and Fred Aenis Ballet Academy. She is trained in Vaganova and George Balanchine technique. At the age of 18 she received a scholarship to attend Steps on Broadway in New York City. Lisa studied with various teachers such as David Howard, Emilietta Ettlin, Hitomi Yoshimura, Luis Villanueva (member of the American Ballet Theater), to name a few. She performed throughout the US, Switzerland, Italy and France. For five years she was a member, performer and choreographer at the International Dance Festival in New York City. Her versatility as an artist can be attributed to her extensive multi-disciplined dance education, as well as her performance experience in numerous dance productions. Lisa has choreographed and produced shows in Switzerland and New York. Her company LT-Dance performed at various festivals and shows throughout Switzerland. She has also choreographed regional and national winning solos in New Jersey. Lisa was a member of the International Theater Festival winner (Peg O' My Heart, 2011) the musical in New York City. Her work ranges from classical ballet, jazz, lyrical, musical theater, tap, floor barre (Ettlin technique), acrobatics, workout and Pilates reforming. She also teaches private pilates reformer classes for kids as well as adults. Lisa received her green card as an exceptional artist and is a member of the International Dance Council CID at UNESCO.
Lauren Taylor
Acro, Aerial, Circus Arts
Lauren was born and raised in Fort Myers, Fl. She began dancing at Robin Dawn Academy when she was 10 years old. She was a member of the competition team, Legends, for several years. Lauren graduated from Florida State University with a Bachelor's Degree in Biology. She continued her education at the University of South Florida receiving a Master's in Medical Science. She currently works for MVP Orthopedics as the Director of Medical Education. During her time at FSU, she was a part of the Florida State University Flying High Circus for 4 years. She was trained in Lyra, Tight Wire, Triple Trapeze, Single Trapeze, Acrobatic Jump Rope, and Web. Lauren has been teaching Acrobatics and Aerial Arts at RDA for 4 years. She enjoys sharing her love for dance and Circus Arts with all of her students.
Kaitlyn Mitchell
Acro, Aerial
Kaitlyn became a student at RDA at age 6. She was a member of the RDA Legends' team for 12 years and cherishes the years of being a part of Robin Dawn Academy. She has formed special friendships with many other dancers while dancing here and have remained friends to this day. She was born here in Cape Coral and attended St. Andrew Catholic School. She graduated from Ida Baker High School in 2014, attended FGCU for two years and then obtained her Practical Nursing license. She works full-time in a doctor's office and also spends one night a week here teaching dance, as well as working in the Emergency Department at HeathPark.
Michelle Hamstra
Musical Theater
Carrie Nelson
Studio Manager