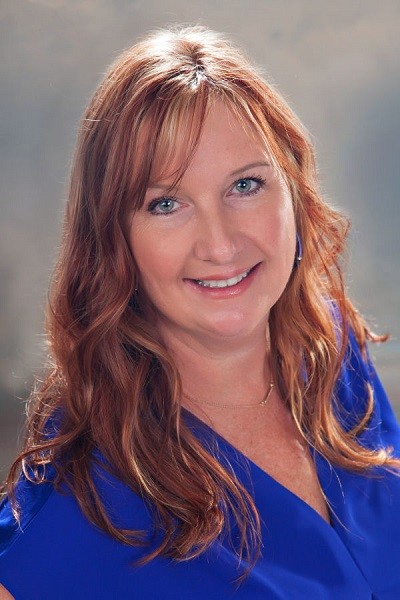 Amy Valerius
Director of Legends Competition Team
Lyrical, Kinetic Training
Amy has been teaching dance for 29 years. Formerly from Minnesota, Amy moved down to Florida in 2004 and has been a part of the Robin Dawn family for the past 16 years. She graduated from the University Of Minnesota with a double major in Dance and Kinesiology. She has worked with competitive dancers for the past 27 years with much success. Amy choreographs and rehearses the Legend competition team. Amy has won numerous choreography awards, while her students have been acknowledged with many high point awards in both regional and national competitions. She has had the pleasure to watch many of her dancers continue on to a professional dance career. While Amy enjoys sharing her love of dance with her students and watching them grow as dancers, she is proud of the amazing human beings they become with the life skills they learn in dance class. Amy is also the dance teacher at North Fort Myers High School. Amy lives in Punta Gorda, and has a 22 year old daughter and an 19 year old son.
Jennifer Pertner
Jazz, Tap, Spotlights Team, Legends Team, Dance Aquarium Instructor
Jennifer was born and raised in Cape Coral, Fl. She began dancing with Robin Dawn when she was 3 years old and has taught with Robin since 1993. She choreographs and instructs the Petite Legends and Spotlights Competition Teams. Jennifer graduated from Florida Gulf Coast University with a Bachelor's Degree in Elementary Education. Jennifer has won numerous choreography awards, while her students have been acknowledged with many high point awards in both regional and national competitions. Jennifer loves sharing her passion of dance with children and watching them grow through dance. Jennifer and her husband, Don, have a son, Derek, born April 2010. In her spare time, she enjoys traveling and finding new adventures with her family.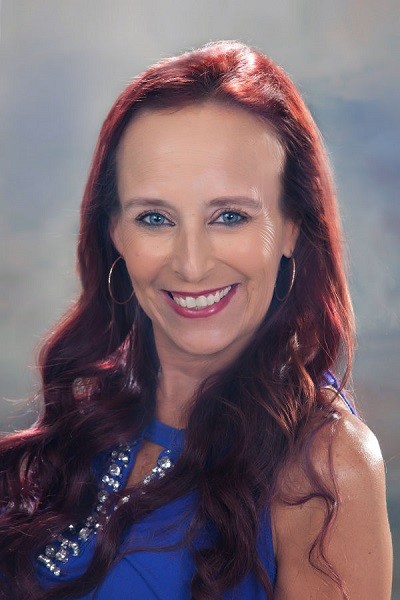 Sonya Reichenbach
Acro, Aerial, Silks, Dance Aquarium Instructor
Sonya has over 25 years of teaching experience. She has been certified in jazz and acrobatics through Dance Masters of America. Sonya loves traveling to LA and various conventions to keep up with the ever-changing dance styles. Sonya's main focus as a teacher is to see make sure each child receives proper training and encouraging them to strive to meet their fullest potential.
Charity Molloy
Jazz, Lyrical, Leaps & Turns, Dance Aquarium Instructor
Charity began her dance training at the age of three. She trained predominately under the direction of Kim Hall and Amy Rhoda-Taylor. Additionally she trained and took classes from dance legends such as Jackie Sleight, Frank Hatchett, Roland Dupree, Joe Tremaine, and Mia Michaels. She has been teaching dance for 26 years in the genres of Tap, Jazz, Musical Theater, Ballet, Lyrical, Contemporary, Acrobatics, and Pre-School combination classes. She has choreographed, as part of a studio as well as free-lance, for individuals for competitions, auditions, performances, and beauty pageants as well as for theater companies, middle school and high school dance teams and show choirs. Charity taught at the Heidelberg School of the
Arts in Germany for three years and was the director of the Tap and Jazz programs there. She also taught at various youth services in Germany throughout Mannheim, Worms, and Heidelberg. Charity taught for Kim Hall's School of Dance in Brandon, Florida, the studio where she grew up and received her training. There she was the co-director of the competition team, ILLUSIONS, until her move to Fort Myers. Charity danced professionally for Walt Disney World in the theme parks, parades, hotels, and various shows. She also worked for Walt Disney World performing as Cinderella, Sleeping Beauty, Ariel and Snow White. Additionally, Charity danced with the Heidelberg Ballet in Heidelberg, Germany. Charity has choreographed numerous stage shows including Cabaret, A Funny Thing Happened on the Way to the Forum, Bye Bye Birdie, Grease, Annie Get Your Gun, Oliver, and Anything Goes. Through her dance career she has been awarded the "Dancer of the Year" award, "Leadership" award, and various choreography awards. Charity is honored to now be a part of the Robin Dawn Academy faculty and is blessed every day that that dance is a part of her life.
Jessica Rhea
Get Fit! Cardio
Jessica is a product of Robin Dawn Academy training herself. She danced and competed with RDA for ten years! Her daughter just graduated and is also an RDA alumni now! After graduating from the University of Florida with a Master's Degree in Education, Jessica returned to Cape Coral to begin her professional career, first in the public school system and now at Florida Gulf Coast University, where she holds the position of Director of Community Engagement. Jessica never lost her passion for dance and over the years has used her skills to choreograph routines for programs through the City of Cape Coral, local schools and McGregor Baptist Church. She recently became certified by the National Exercise Trainer Association to combine her love of dancing, teaching and fitness. She is excited to offer this new class at the studio and hopes others are excited to "Get Fit" too!
Lauren Taylor
Acro, Aerial, Circus Arts
Lauren was born and raised in Fort Myers, Fl. She began dancing at Robin Dawn Academy when she was 10 years old. She was a member of the competition team, Legends, for several years. Lauren graduated from Florida State University with a Bachelor's Degree in Biology. She continued her education at the University of South Florida receiving a Master's in Medical Science. She currently works for MVP Orthopedics as the Director of Medical Education. During her time at FSU, she was a part of the Florida State University Flying High Circus for 4 years. She was trained in Lyra, Tight Wire, Triple Trapeze, Single Trapeze, Acrobatic Jump Rope, and Web. Lauren has been teaching Acrobatics and Aerial Arts at RDA for 5 years. She enjoys sharing her love for dance and Circus Arts with all of her students.
Kimberly Suskind
Director of Gypsy Playhouse
Acting, Broadway Kids & Teens, Theater Tap
Kimberly Suskind is thrilled to call Sunny Southwest Florida her new home, after having recently made the move from Greater Philadelphia. An accomplished, award-winning performer of stage and screen, Kimberly earned her BFA in musical theatre from the prestigious Boston Conservatory at Berklee, where she had the honor of studying rhythm tap with the great Aaron Tolson, her favorite style of tap to teach and perform. Kimberly has always possessed a passion to teach others and was a tap tutor for her peers throughout her four years at The Boston Conservatory. As a result, she was awarded the prestigious Sue Ronson Levy tap scholarship toward her BFA. While at The Boston Conservatory, she was a member and soloist of the Hoofers Tap Ensemble, which performed all over the greater Boston area. Prior to college, Kimberly's love of tap was fostered by studying with several notable names in the tap world such as Dianne Walker, Lane Alexander, Sam Weber & Tim Hickey.
Kimberly has worked as an EMC actress at many professional regional theatres across the country, including; Walnut Street Theatre (PA), Cape May Stage (NJ), Delaware Theatre Company (DE), The Theatre Barn (NY), Eagle Theatre (NJ), Bucks County Playhouse (PA), Nightcap Cabaret (PA), Metro Stage Company (MA), Village Theatre & Civic Light Opera (WA). A few past favorite credits include; Ragtime (Mother), Little Women (Jo March), John & Jen (Jen), & Anything Goes (Reno). Kimberly can currently be heard on the demo cast recording of Brilliant, a new musical, where she originated the lead role of Sarah. In addition to performing, she is currently a voice teacher, audition prep and acting coach.
Instructor/Arts Educator, Kimberly has worked for a plethora of institutions and was most recently the Director of Education for Eagle Theatre's Conservatory, where she developed programming, taught masterclasses and directed multiple award-winning youth productions. In addition, Kimberly taught tap, voice lessons and musical theatre classes for Rising Stars Performing Arts Academy in New Jersey, where she won several choreographer's awards for her original tap choreography. She was also invited to lead many tap, acting and musical theatre masterclasses at various New Jersey studios.
Kimberly is ecstatic to be a new staff member at RDA and thanks Robin for the exciting opportunity! For more information about Kimberly, feel free to visit: www.KimberlySuskind.com
Jason Metivia
Cheer Director
Jason has been involved in various forms of cheerleading for 16 years. From being a college cheerleader at Northern Michigan University to coaching competitive teams in Michigan, coaching high school teams in Fort Myers and teaching tumbling and acro-gymnastics at local dance studios, he has a well-rounded background to help athletes achieve their goals. His goal is to develop and cultivate a successful program that focuses on positivity, athleticism, an atmosphere that embraces challenge and is always pushing athletes to find "what's next".
He is certified with the American Association of Cheerleading Coaches and Advisors (AACCA). He is also a certified coach through the NFHS, the National Federation of High Schools and has passed multiple courses with the United States All-Star Federation.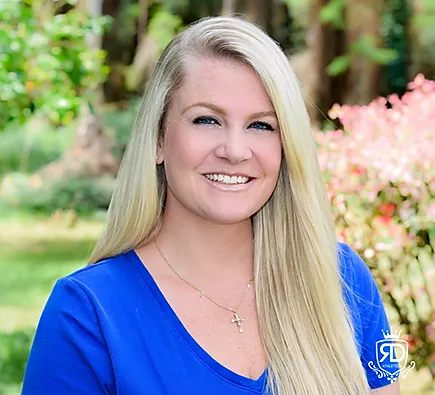 Brooke Whatley
Cheer Coach
Brooke was born and raised in Southwest Florida. She started dance at the age of 3 at her mother's dance studio, Robin Dawn. Brooke studied dance for number of years and then became interested in cheerleading. She jumped right in to high school and all-star cheerleading where she excelled in tumbling and attended UCA camps and competitions. The time at her mom's studio along with this expansion in to cheer gave her the perfect opportunity to become more involved and share her enthusiasm for the RDA family and cheerleading with other young athletes. Brooke is a member of the USASF and has completed many courses with the organization. Her goal is to instill confidence in each athlete, promote positivity and camaraderie.
Chrissy Roig
Acro, Aerial, Silks
Chrissy, a Chicago native, started dancing around age 3 and became active in musical theatre and competitive gymnastics while in high school. Chrissy was active in the dance department in college and performed with the university's dance company, University Dance Theatre. She started teaching dance in 2008, then became certified through Acrobatic Arts. Chrissy started training on circus equipment after relocating to Florida and has performed around SWFL on silks, lyra, lollipop lyra, canes, and pole. She trained in Aerial Silks instruction through the Circus Arts Academy and has been teaching aerial classes since 2018. Chrissy is also a mom of 4 kids plus 3 dogs and a cat, and she's completing her master's in data science specializing in artificial intelligence.
Marie Mayora
Ballet & Pointe
Marie was born in New York City, and was raised in Caracas, Venezuela. She started dancing at the age of 6 at her mother's school. At age 13 she was asked to join the Venezuela Ballet Company, directed by Vicente Nebrada. She became Principal Dancer a year later, performing all the classical repertoire including Swan Lake, Don Quixote, Coppelia, Paquita, Romeo and Juliet & Firebird, to name some. Also, she performed the neoclassical repertoire of our director Nebrada, Nuestros Valses, Una Danza para Ti, Pentimento, Doble Corchea, George Sand, and many more. She also worked with many choreographers from around the world like John Clifford, Karen Vogaroldin and Arthur Michell from New York City Ballet, Niña Novak from Monte Carlo Ballet & Vladimir Issaev from Saint Petersburg. She traveled with the company to the United States, Europe & South America. After that Marie resided in Paris, France, and danced with the Opera Ballet Company. Later she joined Miami City Ballet under the direction of Edward Villella. She started as a Corps de Ballet and in a year she became a soloist, performing all the Balanchine Repertoire, Apollo, Serenade, Concerto Barroco, Who Cares, Western Symphony and Gamonet's choreographies. Other career highlights include The Red Velvet Robe tour with Janet Jackson, Backstreet Boy's Everybody video, Cover Girl commercial, lead dancer for Travis Payne & Marie included as one of the Best Ballet Dancers from Venezuela in the publishing of the book, "Los 100 Mejores Bailarines de Venezuela." Marie has been a Ballet Mistress for over 25 years, with dance studios in Florida, California, Las Vegas & Venezuela. She holds her Bachelor's in Education, and is a certified trainer of Progressing Ballet Technique. She loves to teach what she has learned, not only the different ballet techniques, but to love what you do & be passionate!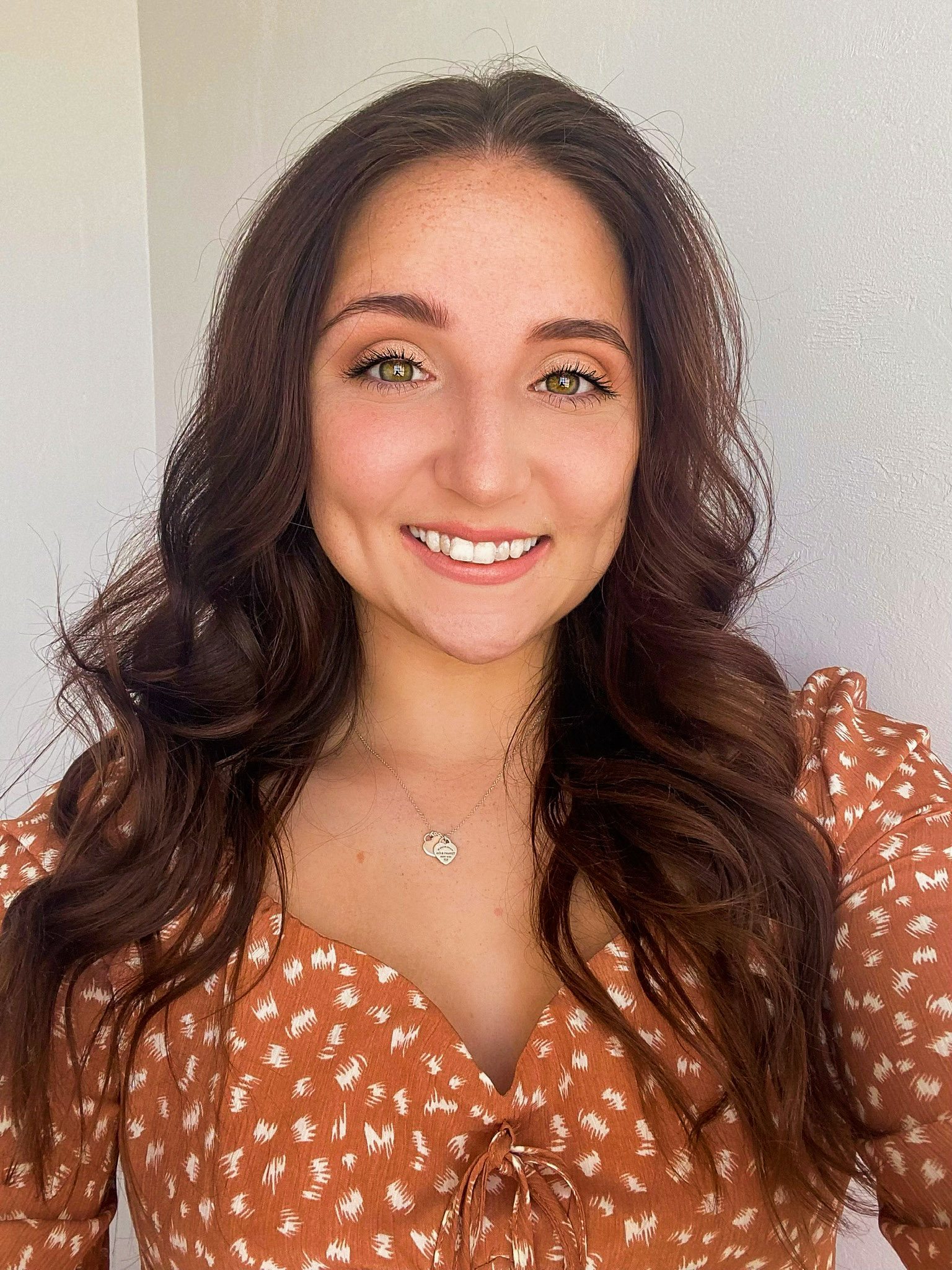 Mariah Perone
Cheer Coach
Mariah is from Toms River, NJ, and moved to the sunny state of Florida when she was 2 years old. Mariah started Pop Warner Cheer when she was 8 years old and fell in love with the sport. She continued her cheer journey into high school, making Varsity freshman year and becoming captain her senior year. Mariah started coaching in 2017 growing more passionate about the sport bringing me here today! Currently, she teaches 1-year-old at Wellington Academy and is a current student at FSW to become a teacher. Some of my hobbies include going to the beach and playing with my golden retriever puppy (Jackson).
Melissa Dominguez
Dance Aquarium Instructor
Melissa Dominguez was born in New Jersey in 1982 and moved to the Miami area in 1988. She moved to the Cape Coral area in 2010 with her husband and began working at Cape Coral High School. She began studying dance at a very young age at private studios and continued her studies through college. She graduated from Florida International University with a Bachelor's degree in Dance Education in 2005 and a Masters in Special Education in 2016.
Her talent in nearly all forms of dance has earned her the opportunity to perform at several distinguished events. Her proudest accomplishments include a performance with the Universal Dance Association at the 1999 Macy's Thanksgiving Day Parade, four annual charity performances for the Children's Resource Fund, a Univision-aired performance with Latin music artist Carlos Ponce, several football and basketball games as an officer for the Florida International University Dance Team, and a one-year multi-city tour with dance music artist Eyra Gail, who topped music charts with her hit song "Heaven." Melissa has also performed on the sidelines and halftime shows of University of Miami Hurricane football home and away games with the University of Miami Hurricanettes.
Melissa currently teaches Dance and Life Skills at Cape Coral High School. She created The Hawkettes Dance Team in 2011 and continues to see it grow. Currently, the Hawkettes can be seen performing on the field and on the sidelines at football games with the Cape Coral High School Marching Band, as well as community performances and school performances. She has been a part of the Cape Coral High Drama department as their dance choreographer for their school musicals, "Little Shop of Horrors", "Zombie Prom" , "All Night Strut" and "Sweeney Todd".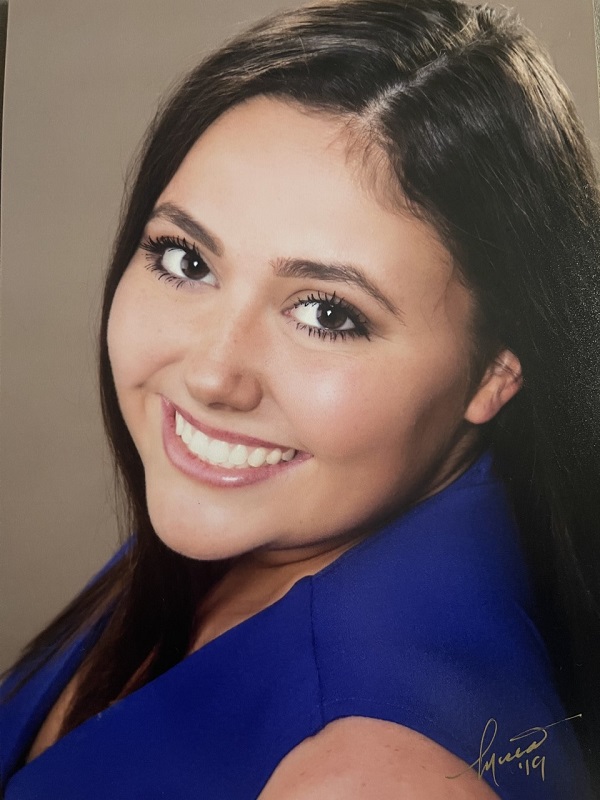 Jordan Hahn
Hip Hop, Jazz & Lyrical.
Jordan has been a part of the Robin Dawn dance family since the age of 3. She then attended Troy University as a dance major and is now back home to further her choreography and teaching career under Robin Dawn. She was also a part of the competition team at Robin Dawn and has won numerous awards. Jordan has been a back up dancer in 2 music videos with Elliot Divorin and a backup dancer for a German pop singer. Jordan has also worked with many well known choreographers such as Marinda Davis, Mandy Moore, Mia Micheals, Nijawwon Matthews, and many more. Jordan has choreographed multiple musicals in the area. Jordan just returned to RDA after spending the last 5 months training in New York City at the Broadway Dance Center's Professional Semester program
Carrie Nelson
Studio Manager
Kristin Zolecki
Office Staff